Copy-Past. Revaluating History, Memory and Archive in Cinema, Performing Arts and Visual Culture
Recent developments in academic scholarship and artistic practices in various fields have seen an increasing interest in the productive and intellectual potential of interpreting history, memory and archive. This preoccupation opened up a wide space of analysis and debate that sees the past not only as a passive "has-been" but rather as a probable "would be" – for better or worse. It is noteworthy that one of the most frequent warnings today regarding the political evolution in certain contexts points to the risk of repeating the past – about making the present an uncritical and blind "Copy-Past." However, internalizing the significant moments of the past is part of our contemporary cultural construction in which history, memory and archive are the catalysts for some of the most progressive endeavours. The idea synthesized by the phrase "Copy-Past" is, after all, the motor of our cultural system of representation, the source-model conceived and symbolized through—and departing from—the indicators of the past.
The conference Copy-Past – Memory, archive, revaluations in cinema, performing arts and visual culture proposes a double articulation of the concept of past: it proposes equally a discourse of history and a discourse on history. That is, on the one hand, it proposes a discussion addressing the historical factuality (and its historiographic understandings) as well as the mechanisms to work, interpret and visualize historical facts and their relevance in contemporary artistic practice and critical thinking. On the other hand, it proposes to reflect on the methodological and theoretical interpretations stemming from and critically departing from various historicist approaches. More precisely, it expects to theorize on the very possibility of historicity: the interpreting solutions addressing the evolution of ideas, methodologies and systems of historical and critical research of artistic creation, in relation to the social and political contexts.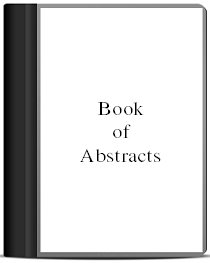 18 May 2018
Duška Radosavljević
Reader in Contemporary Theatre and Performance, The Royal Central School of Speech and Drama, University of London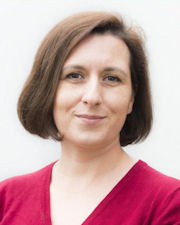 Senior Lecturer in Film Studies, King's College London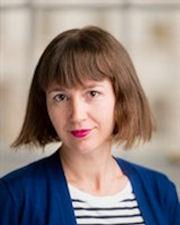 09:00-09.45
REGISTRATION
09:45-10:00
OFFICIAL OPENING: LIVIU MALIȚA, Dean: Faculty of Theatre and Television, Babeș-Bolyai University
Visualizing history (Club Room)
10.00–10.30
JULIAN ROSS, University of Westminster
Reclamation of History in Contemporary Slide Projections by Southeast Asian Artists
10.30–11.00
HOREA AVRAM, Babeş-Bolyai University
Spatialization of History in the Street View Mode
11.00–11.30
SILVIU G. TOTELECAN & ADRIAN T. SÎRBU, Romanian Academy
Sceneries of (neo)locality: the production of post-history
11.30–12.00
Coffee Break
Archive as discourse (Club Room)
12.00–12.30
SABIN BORȘ, Babeş-Bolyai University
Diffractive Memories. Archives and Interarchives as Chronopolitical Mediations
12.30–13.00
LARISSA DE OLIVEIRA NEVES, Institute of Arts – University of Campinas, Brazil
Critical re-evaluation: French operetta and its Brazilian adaptations
13.00–13.30
ADELA MUNTEAN, Babeş-Bolyai University
Communist "reality" between the past and the retrospective present captured in 360° photography (virtual tours)
13.30-14.00
CLAUDIA NEGREA, Babeș-Bolyai University
Recreating realities in horror films: the found footage effect
14.00–15.00
Lunch Break
15.00–16.00
Keynote: DUŠKA RADOSAVLJEVIĆ, The Royal Central School of Speech and Drama, University of London
Theatre after Gutenberg
16.00–16.30
Coffee Break
Collected Memories (Club Room)
16.30–17.00
BLOS-JÁNI MELINDA, Sapientia Hungarian University
The Paradox Visibility of Recycled Photographs. Reframing the Past in Eastern European Non-Fiction Films
17.00–17.30
MÓNIKA DÁNÉL, Eötvös Loránd University
Ruptures – Medial Transformations and Recreated Historical Atmosphere in Szabolcs KissPál's Amorous Geography (2012–2016) and in Radu Jude's The Dead Nation (2017)
17.30–18.00
PURNA CHOUDHURI, Hyderabad University, India
Rewind to Perform! Construction of a 'National' Collective Memory in Contemporary Spanish cinema and TV
18.00–18.30
ANDA IONAȘ, Independent Researcher
Adapting "Atonement"
Editing History (Schuman Room)
16.30–17.00
FRIEDRICH VON PETERSDORFF, Independent Scholar
Denial (2016) – A Film on History, As Well As of History
17.00–17.30
MATEUSZ MYSZKA, University of Warsaw
The Vision of the American History in Paul Thomas Anderson's filmography
17.30–18.00
SŁAWOMIR SIKORA, University of Warsaw
Filmic re-evaluation of political rituals conflict: Hear My Cry by Maciej Drygas
18.00–18.30
OLGA GRĂDINARU, Babeș-Bolyai University
Revisiting Great Soviet Symbols of World War II. The Young Guard Now and Then
18.30–19.00
Coffee Break
19.00–19.30
Special Found Footage Screening curated by film director DAN CUREAN
20.00–22.00
Cocktail
Performing history (Club Room)
10.00–10.30
RODICA MOCAN
The Experiential Turn: Ways of Exploring the Past Through enhanced Senses in Digital Performance Arts
10.30–11.00EDITH LÁZAR, Babeş-Bolyai University
A revival of post-Soviet 'aesthetics' in contemporary fashion. Recycling the past between nostalgia and utopian subtleties
11.00–11.30
GINA ȘERBĂNESCU, Babes Bolyai University
History as Embodied Discourse. Transforming the Past Through the Body In Romanian Contemporary Dance
11.30–12.00
Coffee Break
Staging history (Club Room)
12.00–12.30
MIRUNA RUNCAN. Babeş-Bolyai University
The Theatre Review from normative to aesthetic criticism in the "thaw" years
12.30–13.00
ANCA HAȚIEGAN, Babeș-Bolyai University
100 de ani (100 Years) by I.L. Caragiale: Recycling the Image of The Nation
13.00–13.30
FABIAN ESCALONA, City University of New York
Theatre as alternative historiography: La Imaginación del Futuro (The Imagination of the Future), and Yo Maté a Pinochet (I Killed Pinochet)
13.30–14.00
MARCO CATALÃO, University of São Paulo
For a re-evaluation of the theory of genres in dramatic theory
14.00–15.00
Lunch Break
15.00–16.00
Keynote: ERIKA BALSOM, King's College London
Refractions of the 'Poor Image': The Promises and Problems of the Low-Quality Copy
16.00–16.30
Coffee Break
Mapping the city (Club Room)
16.30–17.00
MILENA GRASS KLEINER, Universidad Católica de Chile
AppRecuerdos: layered memories in the city
17.00–17.30
ANNA BATORI, Babeş-Bolyai University
Outspoken Memories: Hungarian Social Narratives in Contemporary Block-Rapping Videos
17.30–18.00
BAHAR MAJDZADEH, University-Paris1, Panthéon Sorbonne
Mnemonic cartography of violence
18.00–18.30
ADRIAN T. SÎRBU & SILVIU G. TOTELECAN, Romanian Academy
(En)framing the visuals: (into) their contemporary scene of social production
Recycling Historical Identities (Schuman Room)
16.30–17.00
LUCIAN SINIGAGLIA, G. Oprescu Institute of Art History, Bucharest
Bucharest Theatre through the Storms of Socialist Realism
17.00–17.30
ILEANA NICOLETA SĂLCUDEAN, Babeș-Bolyai University
Identity Revisited and the New Vocabulary of Visual Discourse. Cultural Branding and The Reconfiguration of the Public at Transilvania International Film Festival
17.30–18.00
VIRGINIA BARBU and CORINA TEACĂ, G. Oprescu Institute of Art History
Traces of Old Visual Patterns in the Romanian Modern Painting
18.00–18.30
COSMIN PERTA, Hyperion University, Bucharest
Towards no ID art. Major turning points in perceiving 20th century art
18.30–19.00+
Farewell Drink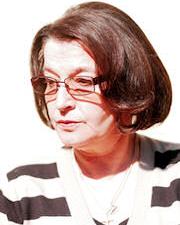 Miruna Runcan
Romanian-born writer, semiotician and theatre critic. She got a PhD in Theatre's Aesthetics at the Bucharest University of Theatre and Film in 1999 on a complex historical and aesthetic research on the Romanian modern stage-directing and theatre theories, from 1920 to 1960. After 1989, she was involved in several activist and theatrical projects, both in media ethics and theatre criticism. She published the first Romanian book on media law and ethics, for young journalists (1997, Bucharest, All Publishing House), followed by The Fourth Power: Ethics and Law for Journalists (Cluj, 2002, Dacia Publishing House). After 2001, she is professor at Babeş-Bolyai University of Cluj, Romania; she was, between 2009 and 2014 the Head of the Doctoral School of the same university. From 2014, she became the Head of the Theatre Department at the Faculty of Theatre and Television, UBB Cluj. Theatre criticism, theatre history, theory and audience studies define her area of teaching. As a researcher, she is interested in theatre history, theatre theory and interdisciplinary studies related to spectatorship in theatre, film and media. In 2004, she starts - together with Romanian playwright and theatre theoretician C.C. Buricea-Mlinarcic - a complex group project, reuniting field research, anthropological analysis and theatre and film creation: the Everyday Life Drama Program. From 2009, the program became the "Everyday Drama Laboratory" of The Theatre Research and Creation Center "Vlad Mugur", awarded with several substantial research grants from the Romanian Ministry of Education and Research and from the Ministry of Culture.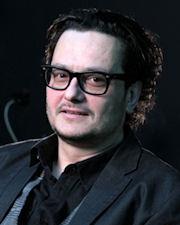 Horea Avram
Horea Avram is Assistant Professor at the Department of Cinema and Media, Babeş-Bolyai University, Cluj-Napoca, Romania. PhD in Art History and Communication Studies from McGill University, Montreal. He researches and writes about new media (art), representation theory and visual culture. His most recent publications include "Augmented Reality" in Encyclopedia of Aesthetics, (Oxford and New York: Oxford University Press, 2014); "The Visual Regime of Augmented Space" in Theorizing Visual Studies: Writing Through the Discipline, James Elkins, ed. (New York: Routledge, 2013). He publishes essays in: Cultura: International Journal of Philosophy of Culture and Axiology, M/C Media and Culture Journal, International Journal of Arts and Technology, Kinephanos, Ekphrasis. Images, Cinema, Theory, Media, Idea. Art + Society, Arta, etc. He has curated numerous exhibitions, most notably at Venice Biennale in 1999. Research fellow of the New Europe College Institute for advanced study in the humanities and social sciences, 2017-2018.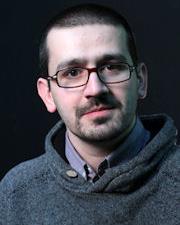 Claudiu Turcuș
Claudiu Turcuș is Assistant Professor of Literary and Film studies at Babeș-Bolyai University, Cluj-Napoca, Romania. He obtained his PhD in Humanities (2011) at Babeș-Bolyai University after a fellowship research at Bard College, New York. His research interests are focused on East-Central European cinema, literature and criticism. He published widely on topics such as the cultural memory of socialism, the representation of postcommunist transition, intellectual history or the ideology of New Romanian Cinema. His book, Norman Manea. Aesthetics as East Ethics (Frakfurt-New York: Peter Lang, 2016) is the very first monograph about life and oeuvre of this important Romanian-American writer, proposed twice for Nobel Prize.
Locations
Registration, Panels, Screening: 1, Emmanuel de Martonne St.
Cocktail : 6, Universității St.


Copyright © Institutul de Istoria Artei "G. Oprescu", 2013